If you're the sort of person to see the word "alfredo" and click away immediately, before the mere thought of a cream-based sauce widens your hips, fear not! Today, I have made the impossible possible! What I have for you here is a rich, creamy, hearty, flavorful pasta casserole that will fill you up while actually trimming you down! Never again will you brave your grocer's freezer aisle in search of measly frozen dinners because you want pasta but can't afford the calories of a home-made dish! Folks, this casserole clocks in at under 300 calories per serving, and the serving size is more than enough to fill you up. Behold, the miracle secret-weight-loss pasta: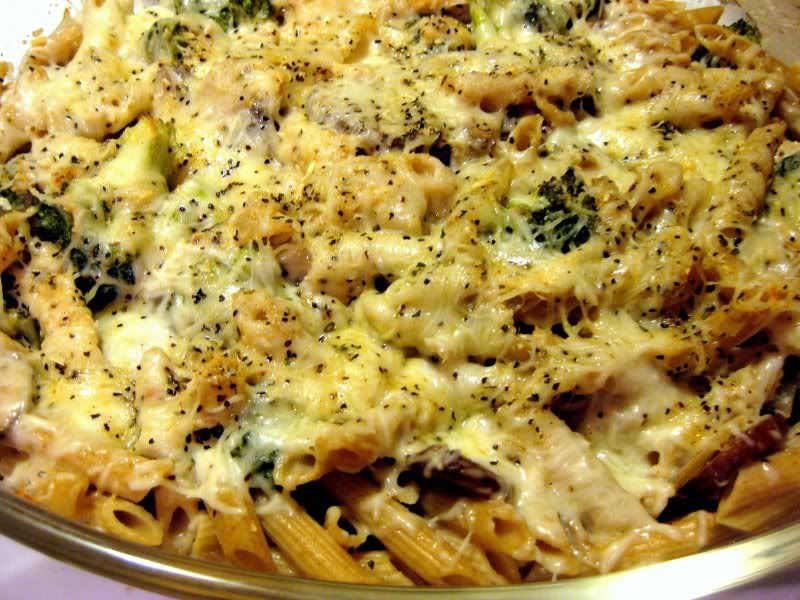 The best part is, I didn't use any "fake" low-calorie ingredients to make this. No fat-free cheese, no reduced-calorie alfredo sauce, no low-carb pasta... everything is full-fat and boyfriend-friendly. Let us begin!
To start, I seasoned some broccoli florets with my trusty no-salt seasoning blend, using non-stick cooking spray instead of oil to get the spice to adhere. I popped the broc in an oven set to 400 degrees to roast while I got the rest of the ingredients ready.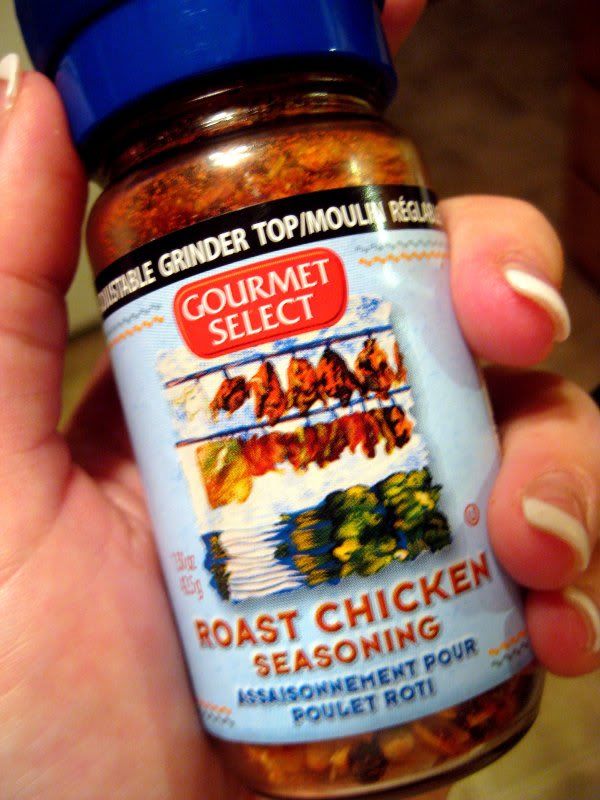 In a large pot, I boiled half a box of Ronzelli Whole-Grain penne pasta until al dente. In a large (large!) skillet, I cooked one yellow onion, cut into large chunks, with some more of the miracle non-stick spray. When they were cooked til just tender, I added a whole container of pre-sliced, pre-washed baby portabello mushrooms.
Once the mushrooms were tender, I added two cups of shredded chicken that I had left over from last night's dinner (rotisserie chicken works great, or any sort of pre-cooked chicken you may have on hand) along with a generous sprinkling of my favorite chicken seasoning.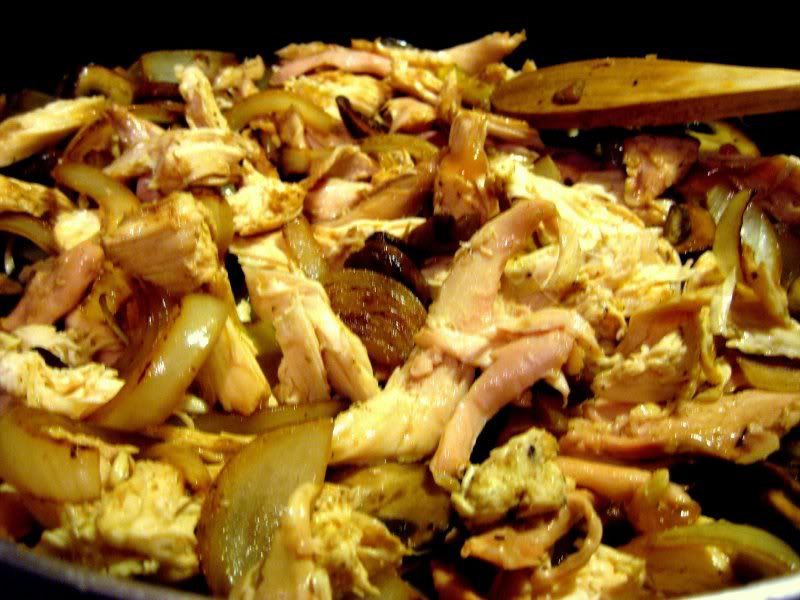 At this point, my broccoli was ready (fork-tender, but still packing a bite), so I added it to the pan, too. When the chicken was warmed through, I added my alfredo sauce. To tell the truth, I haven't cooked or eaten anything having to do with alfredo in
years
, simply because I'm scared of the calories. But I saw this at the grocery store and was actually amazed at how "light" it was, despite not having any sort of "low-calorie" labeling.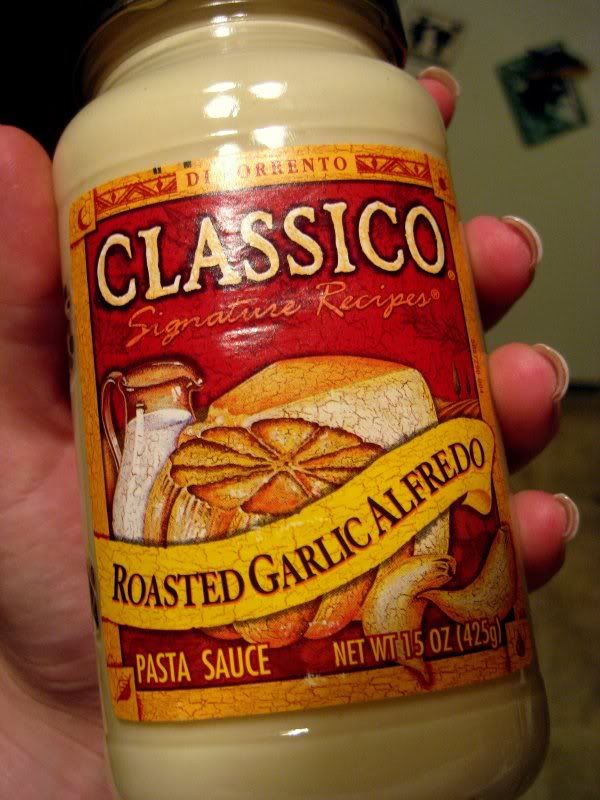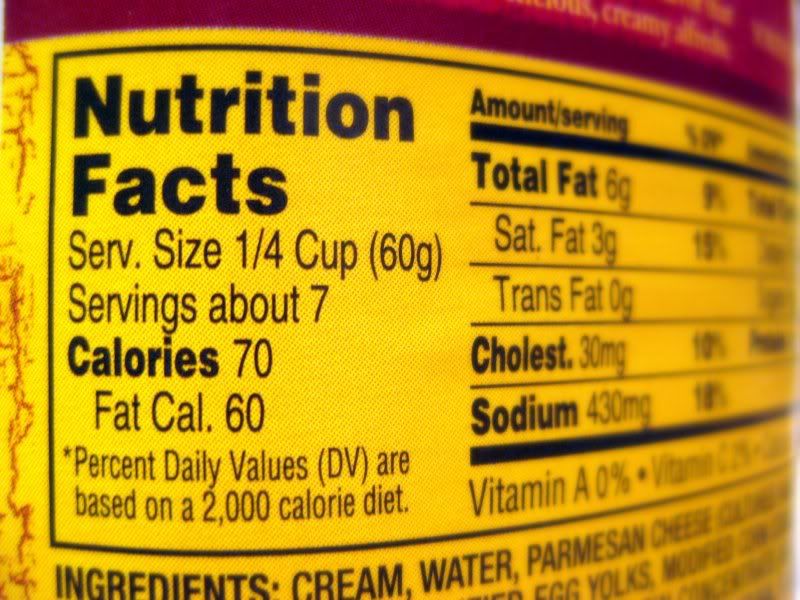 Once the sauce was warmed through, I realized I didn't have enough sauce for all the stuff I was cooking, and there was still quite a bit of sauce sticking to the sides of the jar. I poured in about half a cup of milk (I used 2%), closed the lid, and shook the jar to thin out the remaining sauce and poured the whole thing into my skillet, stirring to combine.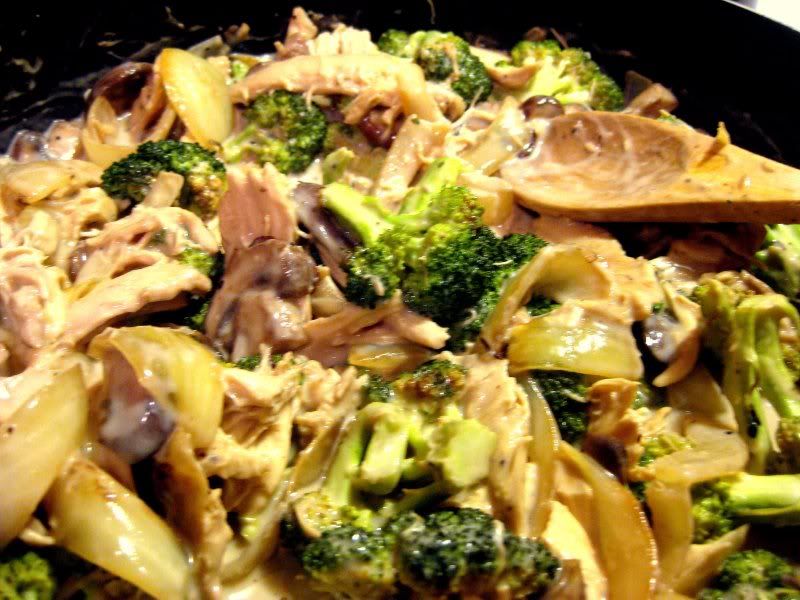 By this time, my pasta was done, so I drained and rinsed it, and mixed it with my other ingredients, and poured the whole shebang into a large casserole dish.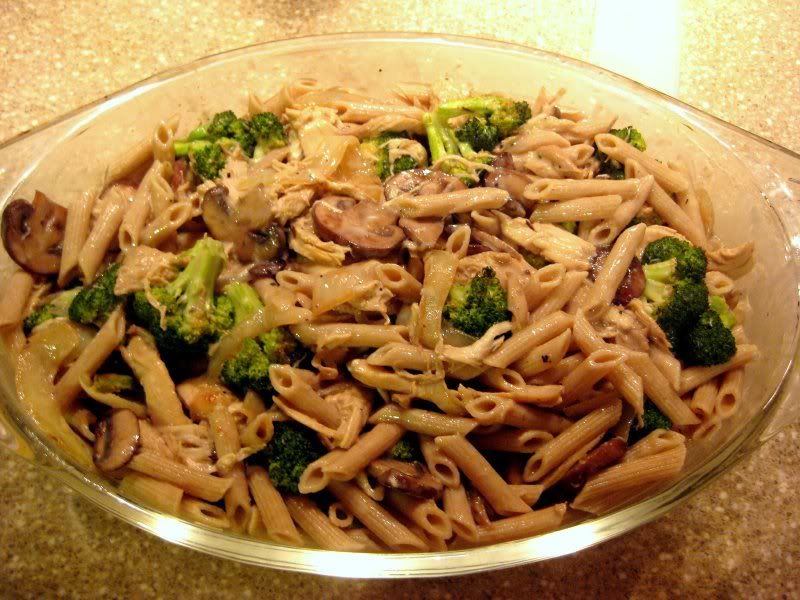 I topped the casserole with one cup of shredded mixed Italian cheese (mozzarella, parmesan, asiago, romano, and god-knows-what-else) and another heavy sprinkling of my no-salt seasoning.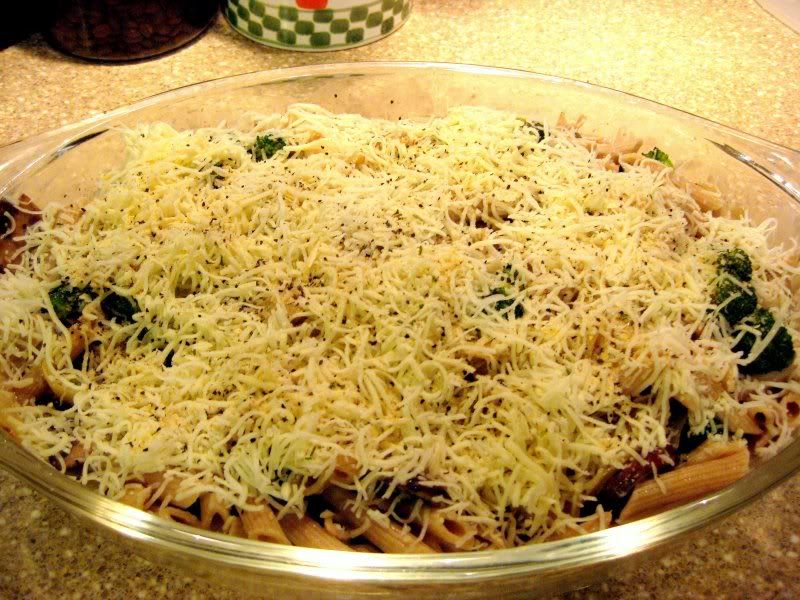 The oven was still set to 400 degrees, so I popped the dish in for about ten minutes, and it came out looking like this: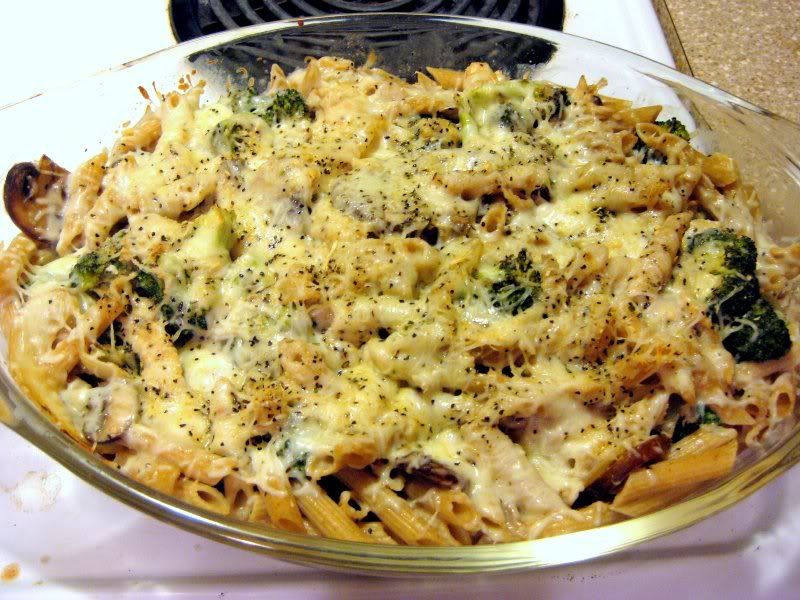 Amazing! Truthfully, no one will ever know how healthy this is. The whole wheat pasta was better than most I have tried, and in a blind taste test, you'd never know it wasn't the evil white stuff. There wasn't very much sauce, but it honestly didn't need any more than it had. The seasoning blend plus the cheese added more than enough flavor, and my favorite part was the roasted broccoli... really something amazing!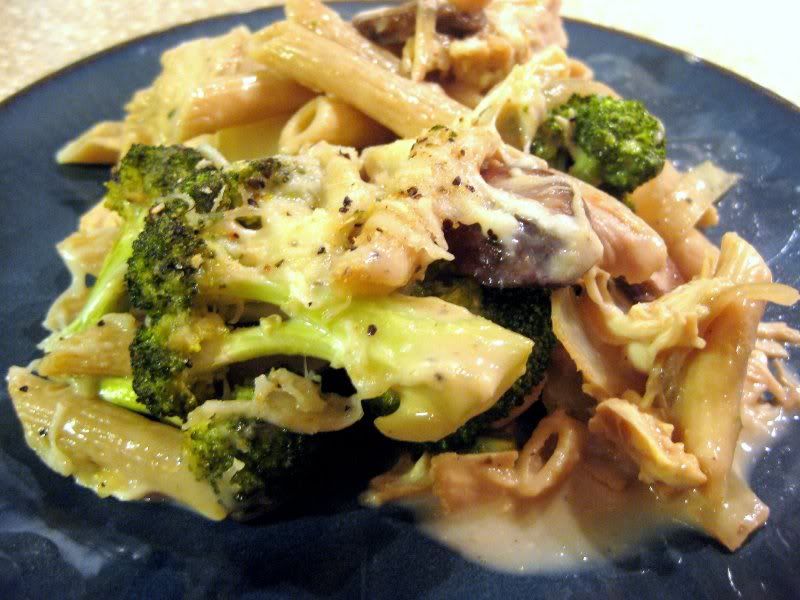 This makes seven servings, so it would be a great family dinner (just add a side salad and you're done), but if you're just cooking for two, like I am, it makes for great leftovers for the rest of the week. Hope you enjoy it, folks... this may be my very favorite recipe here on Kelly's Noms, so give it a try and let me know what you think!