So, Monday night Scott and I had our friend Natalie over for a quick and easy cooking lesson. We used my
enchilada recipe
because it was so foolproof, and because Nat and I had been talking about making enchiladas for years and years before we finally made this happen.
Nat had to work that day and was planning to come by afterwards, so I did a bit of prep before she came over. I went shopping for ingredients (cheap, remember?), cooked the chicken in the crockpot (3 bone-in breasts with about half a cup of salsa and just a tad of barbecue sauce on high for 6 hours), and cut up the bell peppers.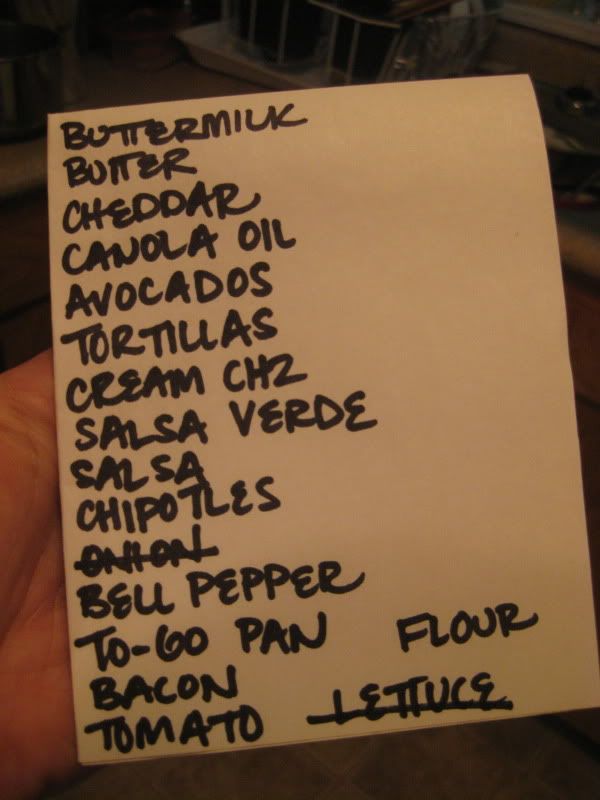 This is actually a fairly good example of what my usual shopping list looks like, enchiladas or not.
When Nat came over, we put her to work, cooking the onions, peppers, and chicken in the saute pan while Scott and I fiddled with the
avocado fries
.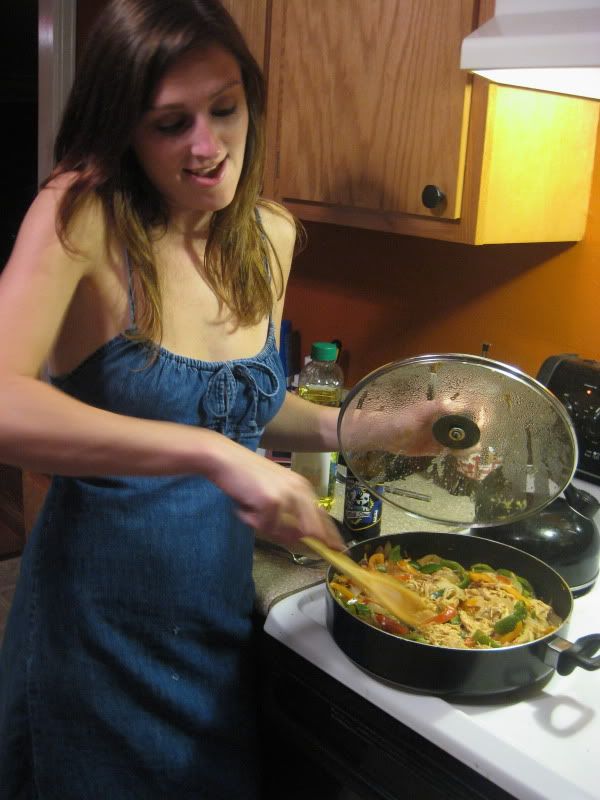 Watch out, Rachael Ray!
Then we made an assembly line to get the enchiladas from skillet to pan, and taught Natalie the finer points in tortilla folding technique.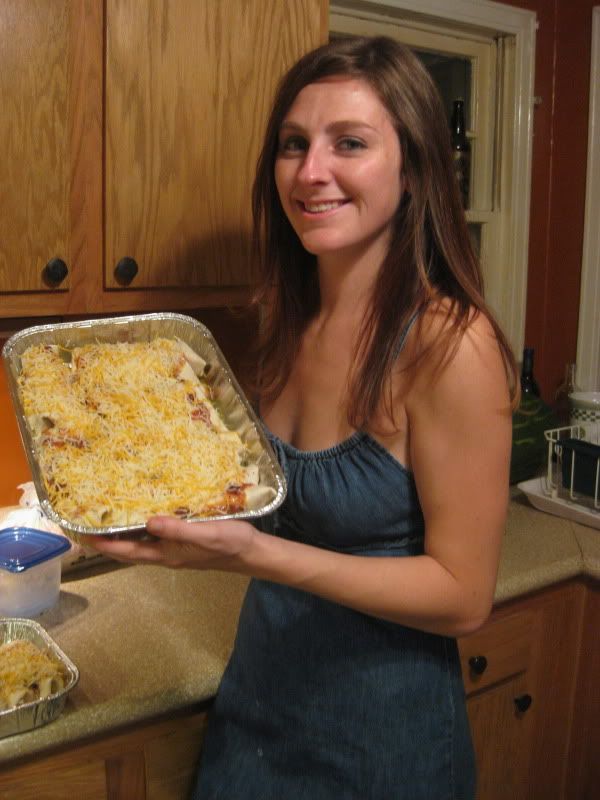 Finally, after some temperature adjustments to the oven (an electric; I will SORELY miss my gas oven after I move), we had two batches of enchiladas ready to serve: one for Natalie to take home, and one to take to Scott's parents for dinner the following evening. Remember, folks: enchiladas, much like soup and chili, get better and better each day after they're made. They're perfect leftovers-food, so don't be scared to make way more than you think you need!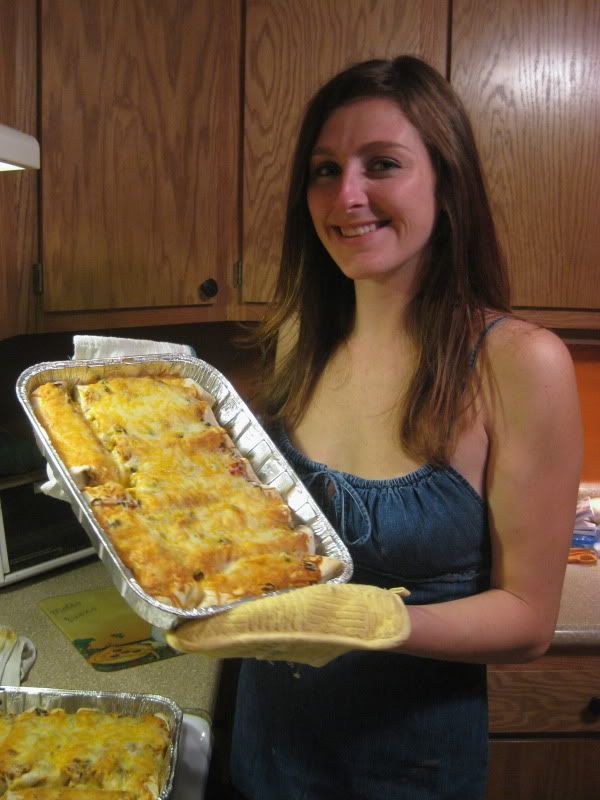 Natalie's first batch of scratch-made enchiladas!